An Exam Before Vaccines: Does My Pet Really Need This?
You get a reminder email, text, or postcard -- your dog or cat is due for a vaccine or two. Time to make an appointment! You arrive for a simple visit with your healthy pet, and then a Licensed Technician or even the doctor begins a full, thorough exam. Your appointment is going to take a bit longer than you anticipated, and you're now wondering, "If my pet is healthy, is this full examination really necessary?"
Pre-Vaccination Exams Help Your Pet in Three Main Ways
Peace of Mind: The best case is that the vet or tech confirms your pet's good health in order to avoid adverse reactions. We don't want to give a vaccine if your dog or cat's health is too compromised to handle that vaccine, and conditions like a fever, heart murmur, irregular lung sounds, and more will give us something to consider that may be higher priority than a vaccination. Note that often signs like these are not apparent to the naked eye.

Veterinarians look at it this way: "A new problem can crop up at any time, and while a pet may seem perfectly healthy to a pet owner, pets are notoriously good at hiding health issues from their families (it's a hard-wired instinct that plays out routinely in companion animals). There isn't a veterinarian at our hospital who hasn't at one time or another delayed vaccinating a pet that a pet owner thought was perfectly healthy but in fact wasn't healthy enough to receive a vaccine."
 
Early Detection: If we don't find that your pet is in tip-top shape, at least we've worked to uncover any health issues as early as possible. A chance for us to see your pet is a chance for us to check in. Of course, we absolutely believe that Fido or Fluffy has been perfectly happy at home, but we don't want to bypass the opportunity for an exam. During a checkup, we might catch conditions before your dog or cat shows any signs of illness, which can vastly improve prognosis.

Plainly speaking, the American Veterinary Medical Association says, "Veterinarians recommend regular wellness exams for the same reason your physician and dentist recommend them – if you can detect a problem in its early stages, it's more likely to be treated and resolved with less expense, less difficulty and better success."

Even if an uncovered illness does not delay the vaccine schedule, you and your pet will be happier if we can start treatment before an illness becomes severe. And if we happen to find a chronic condition, we can help you and your pet on the road to successful management for a healthier, longer life.
 
Your Everyday Life: In addition, now is your chance to alert our veterinary team to any lifestyle changes. Have you decided to take up regular camping with your dog? Has your cat transitioned to an indoor-only routine? Changes like these can affect the vaccines, tests, and preventives we could recommend -- sometimes we make additional recommendations, and sometimes we scale back. A conversation with you, along with a physical checkup, can be an incredible asset in your pet's overall healthcare plan.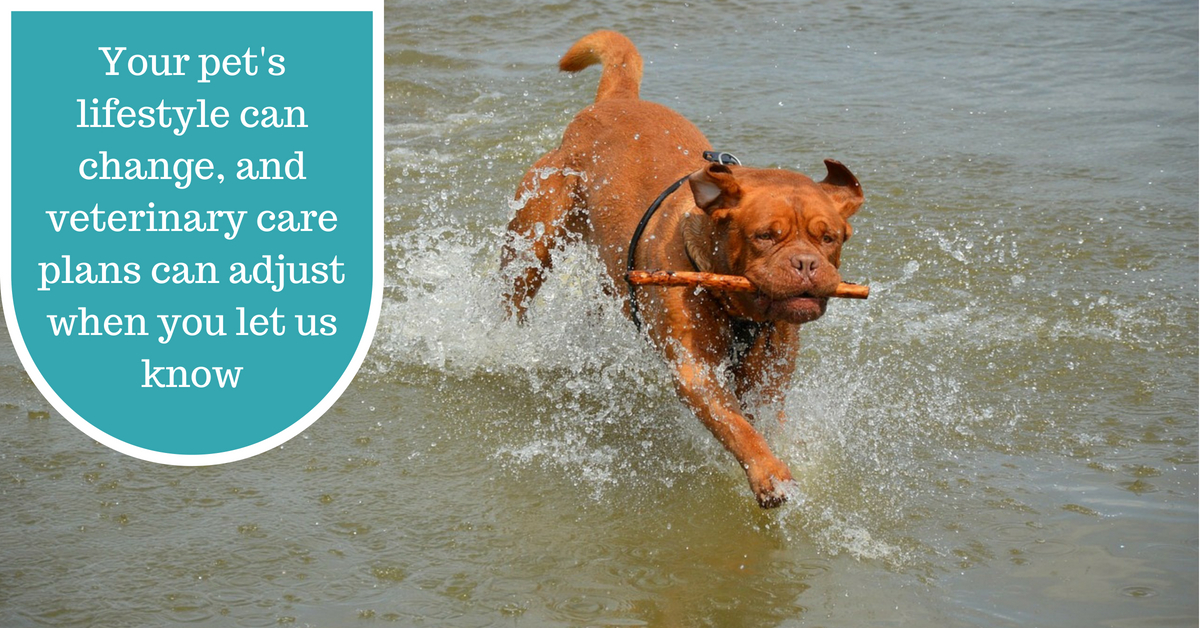 The familiar saying, "First, do no harm" applies here. Our staff keeps each pet's health top of mind at all times. We would never want to knowingly put your pet in danger, and a physical exam provides a great deal of information ahead of performing other treatments and services. Many of the vaccines that are used contain modified live viruses that could be contraindicated in an unhealthy pet. We want to be sure we are providing safe treatments for all of our patients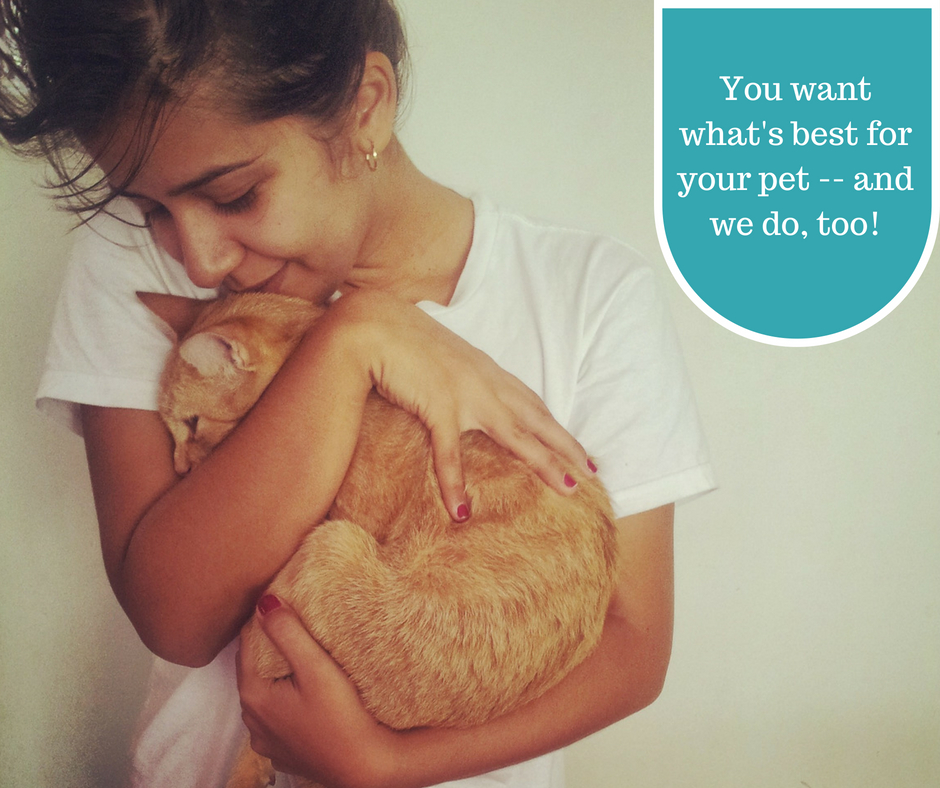 Ultimately your pet can't speak, and a physical exam is the best form of communication our veterinary team has with your beloved furry friend.